SW corner of US 59 & Grand Parkway
19.89 acres of land - development in southwest Houston, TX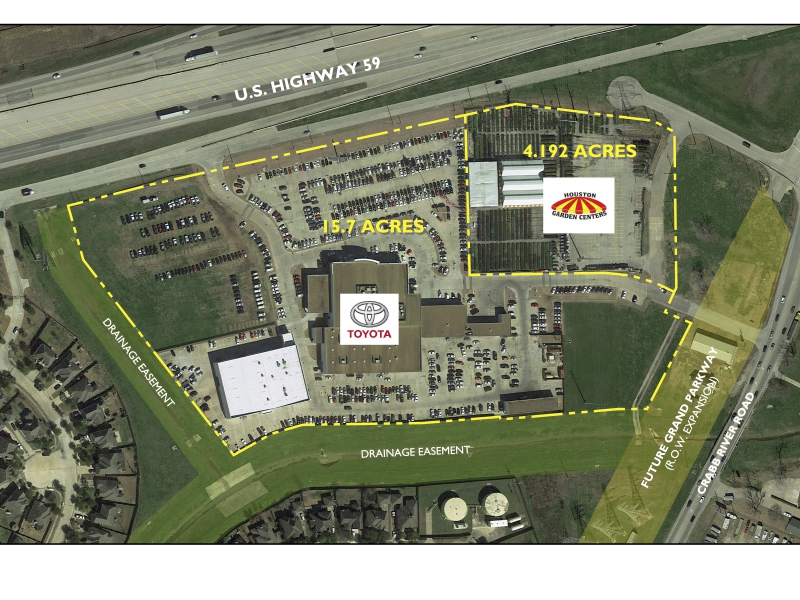 19.89 acres were purchased in 2003. The site had excellent access to US Highway 59, but needed further access to Crabb River Road, so a road was constructed from the site to Crabb River Road. Water, sewage and storm sewage lines were extended to the entire site. The site had a drainage easement on the two (2) sides, so no detention pond or further drainage to the site was needed.
The site was subdivided and 15.7 acres became the site of Automotive One's Toyota Dealership and 4.192 acres became the site of Houston Garden Center.
This property is subject to prior sale, change in price or removal from market without notice. All information contained herein, while based upon data supplied by sources deemed to be reliable is not in any way warranted by owner or agent.